2020 TRIED TO STOP US. IT COULDN'T
Obstacles. Adversity. Setbacks. We've had it all. But revenue leaders keep proving that resilience, grit, and sheer will-power make us unstoppable. All of us. Together.

This edition of #celebrate is dedicated to standing up and living up to the timeless virtues shared by generations of sales professionals and demonstrated once again in the face of overwhelming odds. Here's to you.
DON'T. STOP. ME. NOW.
Today's top revenue leaders. Today's challenges. Tomorrow's answers. Join the inner circle of revenue leaders skyrocketing their team's success. And steal their secrets. We won't tell if you don't.
"Sales is challenging and constantly evolving. One way to get better is to learn from the best. #celebrate brings together a community of thoughtful, innovative sales professionals who are eager and willing to share best practices. Come with ideas, listen to your peers, and leave with a new perspective on how to innovate your sales game"
Anna Phalen
VP, Sales & Account Management, Jellyvision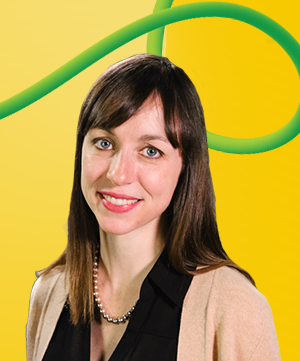 THEY'RE UNSTOPPABLE. YOU COULD BE TOO.
INTERACTIVE SALES LEADERSHIP PANELS
Take home practical tips and tricks from sales leaders, including tips for working remotely.
LIVE NETWORKING
Connect virtually like never before with other sales leaders like yourself.
GONG PRODUCT SNEAK PEEK
Get an exclusive sneak peek into our latest and great product innovations.
SPECIAL GUEST SPEAKERS
Hear from leading voices like Kim Scott, author of 'Radical Candor' on how to handle this new reality.
CUSTOMER STORIES
Hear from other Gong customers on how they're solving critical business problems.
Agenda
REGISTRATION, OPEN EXPO, NETWORKING, AND DJ
8:30 am - 9:00 am
INTRODUCTIONS
9:00 am - 9:15 am
KEYNOTE
Leading With Radical Candor in Times of Uncertainty
Kim Scott, Best Selling Author & Co-Founder, Candor
9:15 am - 10:00 am
GONG KEYNOTE
Becoming an Unstoppable Sales Leader
Udi Ledergor, CMO, Gong
Shefa Weinstein, Product & Strategy, Gong
Adrianna Romero, GTM Enablement Manager, Clearbanc
10:00 am - 10:50 am
NETWORKING BREAK
1:1 Virtual Speed Networking & Virtual Expo Hall
10:50 am - 11:05 am
GONG LABS
Time Is Money. 3 Buyer Insights That'll Help You Close More Revenue
Devin Reed, Manager, Content Strategy, Gong
11:05 am - 11:50 am
ENTERTAINMENT BREAK
Magical Special Guest
Dan Chan, Magician
11:50 am - 12:20 pm
EXECUTIVE FIRESIDE CHAT
Sales is Changing Forever
Anna Baird, CRO, Outreach
Ryan Longfield, CRO, Gong
12:20 pm - 12:50 pm
NETWORKING BREAK
1:1 Virtual Speed Networking & Virtual Expo Hall
12:50 am - 1:05 pm
PANEL
Uncertain Market Conditions: Can't Stop, Won't Stop
Sam Jacobs, Founder, Revenue Collective
Michelle Benfer, VP of Sales, HubSpot
Ryan Barretto, SVP of Sales, Sprout Social
Dannie Herzberg, Senior Director of Sales, Slack
1:05 pm - 2:00 pm
SPECIAL GUEST
Fireside Chat with Arianna Huffington
Arianna Huffington, Founder & CEO, Thrive Global | Founder, The Huffington Post
Devin Reed, Manager, Content Strategy, Gong
2:00 pm - 2:50 pm
CLOSING REMARKS
2:50 pm - 3:00 pm
HAPPY HOUR
Join Your Fellow Attendees for a Happy Hour You Won't Want to Miss!
3:00 pm - 4:00 pm
Thanks to our Partners